Hip-hop has found a fascinating year in 2011. Unlike 2010, which had the veterans controlling the game, 2011 has been the year for the upstarts. This year has seen major label releases that just didn't live up to expectations. Lil Wayne disappointed fans with Tha Carter IV. The new Lupe Fiasco record was so packed to the brim with radio-singles that not even Lupe himself liked it. Jay-Z and Kanye West may have dominated the charts, but it was with a weak contribution to the genre. Even the upstarts with major label backing were critically panned, as shown by the latest Wiz Khalifa record. Sure, sales for all these records may have been tremendous (especially considering the state of music as a product today) but it's safe to say that the excitement behind these artists is diminishing. It's at times like these that the new generation begins to shine, and 2011 is proof that it's the up & comers who are taking the spotlight. So without further ado it's time to introduce you to the hip-hop albums from artists who are making the genre exciting again.
Danny Brown – XXX
If you've ever heard hip-hop and thought it was boring, it's most likely because the artist had no personality. That's the problem with a lot of mainstream rap; luckily Detroit's Danny Brown is aware of this and has put much personality into his music. XXX is the perfect proof of this; from his complaints towards chart toppers in "Radio Song" to his use of aggressive flow to entertain in "Monopoly," Danny Brown shows he's easily one of the most entertaining rappers in recent years.
Shabazz Palaces – Black Up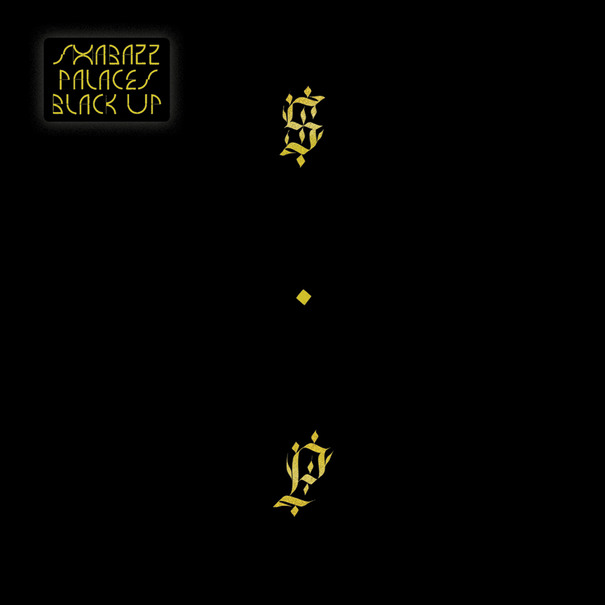 As the ex-leader of Digable Planets, Ishmael "Butterfly" Butler is no rookie to the world of hip-hop. However, his new project is one of the most refreshing things you'll hear all year. While Shabazz Palaces originally surfaced two years ago, it seems like 2011 is the year in which it has become an actual project, with debut album Black Up being released not too long ago. Black Up is one of those albums that is so original that it takes some time to really wrap your head around it. Once it finally clicks, however, it should be easy to understand why Shabazz Palaces is one of the most exciting things to come out of hip-hop in a long, long time.
Main Attrakionz – 808s and Dark Grapes II
Hip-hop isn't just about flow and lyrical dexterity, it's also about the beats that sustain them. If you're looking for artists with superb production, look no further than California duo Main Attrakionz. In their latest release, 808s and Dark Grapes II, these two Oakland natives have sought out the unknown talent for their production; wise move. This particular release features some of the best beats of the year, even when considering all the million dollar beats featured in major label albums. The duo themselves should not go without praise either. Squadda B and Mondre M.A.N. give quite the performance, with swagger to last for the ages.
Kendrick Lamar – Section .80
When Dr.Dre, Snoop Dogg, and Game proclaim you the "New King of the West Coast," you've kind of got it made in the shade. It may sound a little far-fetched to give someone such a title, but if anyone deserves it, it's Kendrick Lamar. Section .80 not only represents hip-hop in the west coast, but it also represents everything great about that scene from the '90s. Honest and nostalgic, Lamar is the answer to every old-school hip-hop fan's prayers. This all may seem too good to be true, but rest assured Section .80 is all that and more.
Death Grips – Exmilitary
I'd be willing to bet that if there's any hip-hop act that's dissatisfied with the state of the genre, it's California's Death Grips. With their first release, they have pushed the hip-hop boundary as far as it can go, until it reached that of hardcore. Frontman MC Ride screams and bellows as if he were fronting a hardcore band. His lyricism doesn't fall short on the aggressiveness factor, as shown by tracks like "Guillotine" ("Sit in the dark and ponder how/I'm fit to make the bottom fall to the floor/And they all fall down, yah"). If you're looking for hip-hop that steps out of the comfort zone and repeatedly shocks you, then Exmilitary is your next destination.
Das Racist – Relax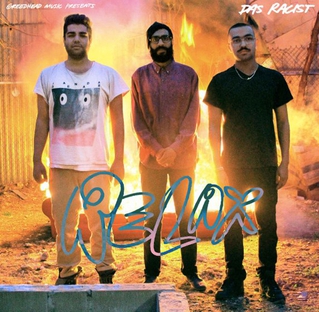 Some hip-hop fans dislike the idea of humor in their genre. The truth is however that humor and hip-hop have had a close relationship for a long time now, with groups like Public Enemy, Souls of Mischief, and The Pharcyde getting laughs out of otherwise serious situations. Das Racist follows suit… well kind of. If there's one thing about them that is for sure, these guys love being funny. Their humor however isn't very sophisticated; it's more in your face and more ridiculous. We all know that every once in a while we need to take a break from being so serious; when you come around and realize that, Das Racist will be there waiting for you.
Cities Aviv – Digital Lows
Hip-hop has become a pretty egocentric genre. Not too many artists are rapping about their origins and instead are preaching about their status as billionaires. This sense of detachment from reality is one of the things that has caused hip-hop to be completely non-relatable. For those who feel like they have lost what made hip-hop so relatable, there is still hope. Hailing from Memphis, Tennessee, Cities Aviv brings back that feeling of truth. Digital Lows will take you back to a time in which hip-hop was a genre of music that was made by real people and not superstars.
Big K.R.I.T. – Return of 4Eva
Meridian, Mississippi rapper Big K.R.I.T. (King Remembered In Time) has actually been putting out mixtapes for quite a few years already (since 2005 to be exact), but it's 2011 that has really shown the success of his efforts. Signing to Def Jam and putting out one of 2011's most critically acclaimed hip-hop mixtapes is nothing to scoff at. There's a reason why Big K.R.I.T. has had success lately: his undeniable likability. He has the wonderful ability to be relatable and simple while still sounding as grand as possible. Tracks like "R4 Theme Song" and "The Vent" are clear proof of this. His Def Jam debut may have been recently pushed back to 2012, but Return of 4Eva should keep you entertained for a long time.
Grieves – Together/Apart
For some, honesty in hip-hop is a major plus; others don't like being preached to about the artist's life. If you fall under the latter category then Grieves isn't exactly for you. Taking you on as his confidant, he doesn't spare a single detail on his personal life. This could be a tedious affair, but thanks to his wordplay it can become quite interesting. In true Rhymesayers fashion Grieves has a mastery over the English language, allowing for some flowery lyrics. If honesty and lyrics are what you're looking for then don't hesitate to check this young artist out.
G-Side – THE ONE…COHESIVE
If you're a hip-hop fan in 2011, chances are there is one thing you sorely miss, and it's Outkast. Don't fret, you now have G-Side to fill the void. While they may not be the same exact act sonically, they have the same originality aura. This duo, composed of ST 2 Lettaz and Yung Clova, seem to have it all in their music. They have the flow, they have the delivery, and they have the beats. Most importantly however, they have the personality. The duo build off each other as they talk about the simple things, such as being an up & coming rappers, and living in Alabama. These two particular rappers have not had their lyrics inflated with their ego, but they have some serious ambition, and this combination is just right.