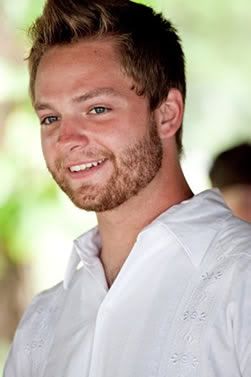 Replacing a singer is never a small task, especially when it's Jerry Roush.  The vocalist from Sky Eats Airplane had one of the most brutal screams and strongest clean voices around, making up a large part of SEA's sound.  Rather than sulking, the band announced their replacement less than six months after his departure.
This time around, there will be two men with mics on stage.  Rather than one man replacing Roush, SEA has announced that they have brought in two new vocalists.  Bryan Zimmerman (pictured left) holds the lead vocalist title, while Elliot Coleman will be slapping bass and providing vocals. 
"We felt fairly limited vocally on the last record and we are very excited to utilize two singers for the next album, as this will add a new dynamic to our sound. Although Bryan and Elliot both have different voices, we feel that each will add their own style to the new songs — along with older songs live — that wasn't possible before," said the band via MySpace.
A demo sampler of new material is posted on the band's myspace, and an EP is expected next spring.