2011 has come and gone and was a great year for folk artists, both old and new. Bands like Fleet Foxes, who have already made a great name for themselves with multiple albums and accolades, as well as newcomers like The Head and the Heart, have shined this year. Folk is a very varied genre, encompassing music from the traditional to the modern, from Americana to Bluegrass, and everywhere in between. For those who are just getting their feet wet with folk, I'll start with some better-known bands; for folk enthusiasts, never fear – I've got some lesser-known artists up my sleeve as well. These ten bands have proven themselves to be some of the best folk that 2011 has to offer.
1. Fleet Foxes – Helplessness Blues
Their second studio album, Helplessness Blues has gained a ton of much-deserved praise. This year, it was nominated for the Grammy for Best Folk Album, and received one of our coveted MEBbies for Folk Album of the Year. Filled with beautiful tracks and insightful lyricism, Helplessness Blues is a favorite among seasoned folk fanatics, and proves that Fleet Foxes is a great band to get started with for any folk newbie.
2. Iron & Wine – Kiss Each Other Clean
Another folk mainstay, Iron & Wine has come close to perfection with the fourth studio album Kiss Each Other Clean. This album goes in multiple directions, fusing pop and blues with their signature folk sound. From the likability of "Walking Far from Home" to the beauty of "Godless Brother in Love" to the horns in "Big Burned Hand" and the album's namesake coming from lyrics in the awesome seven-minute closer "Your Fake Name Is Good Enough for Me," Kiss Each Other Clean is a must-have in any folk repertoire.
3. The Civil Wars – Barton Hollow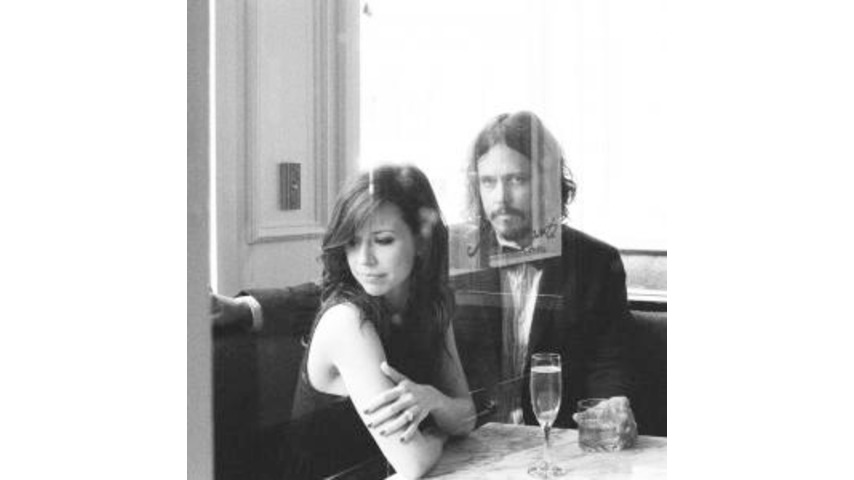 The first album from folk duo The Civil Wars, Barton Hollow has received great critical acclaim including being nominated this year for Grammys for both Best Folk Album and Best Country Duo/Group Performance. After becoming the #1 downloaded album on iTunes the week it was released, it charted at #2 on the Billboard Folk Albums chart and has been named one of the best albums of 2011 by NPR, Time, iTunes, Amazon, and- of course –Mind Equals Blown. The best song of the album is easily the title track, but "20 Years," "Poison & Wine," "C'est la mort" and more are incredible songs as well. The Civil Wars is a passionate folk duo with a unique sound that is surely here to stay.
4. The Head and the Heart – The Head and the Heart
Hailing from Seattle, the same town that produced folk greats Fleet Foxes (and they're both signed to Sub Pop, too), The Head and the Heart has created a masterpiece in their self-titled debut album. Having charted at #4 on Billboard's Folk chart, this band is deserving of every bit of praise they get. With a delightful mix of guitar, violin, and piano, The Head and the Heart is one of the most promising up-and-comers in folk music.
5. First Aid Kit – The Big Black & The Blue 
Granted, their first studio album came out in 2010, but they have released a gorgeous rendition of Buffy-Sainte Marie's "Universal Soldier" on their 2011 7" and are about to release another full-length, The Lion's Roar, in 2012. First Aid Kit is a unique folk duo consisting of young Swedish sisters Johanna and Klara Soderberg, who are 21 and 18 respectively. They employ incredible harmonies and strong yet light vocals to make a sound all their own, and will inevitably become a huge part of the folk scene in the years to come.
6. Blitzen Trapper – American Goldwing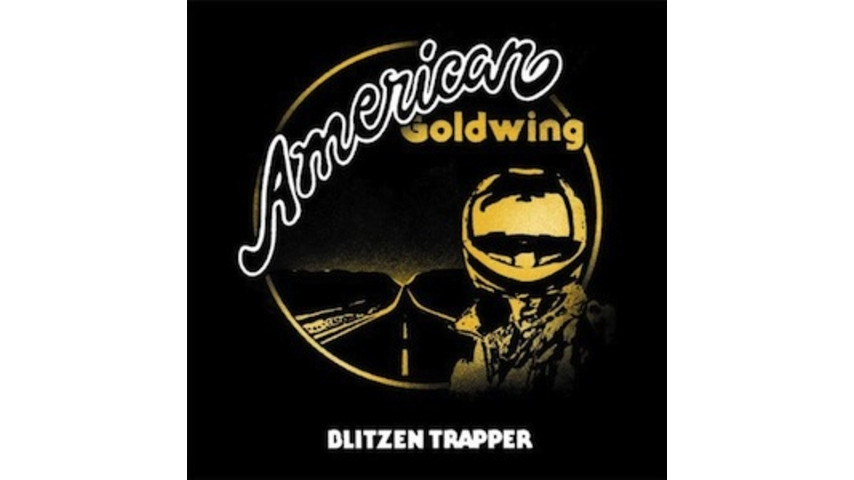 Also signed to Sub Pop, Blitzen Trapper presents the more Americana side of folk music. American Goldwing errs to the traditional side of folk, evoking memories of Bob Dylan with some songs seemingly coming straight out of an old Western. This is the sixth studio album from the Portland group, and with it Blitzen Trapper continues to blur the lines between the subgenres of folk music. True folk is evident in tracks like "The Tailor," but some funk also comes out in tracks like "Astronaut." With a varied sound that is different from its Sub Pop counterparts, Blitzen Trapper is a great pick for any folk fan.
7. Larry and His Flask – All That We Know 
I really can't say enough good things about Larry and His Flask. Having given them the number one spot for my EOTY List this year, and writing a 9/10 review for All That We Know, it is no surprise that I consider them to be one of the strongest bands in folk for 2011. LAHF was originally a grunge-punk band that recently transformed itself into a punk-infused bluegrass tour de force. With so much energy and passion, they create songs that are darker folk rock as well as sing-along folk reminiscent of The Avett Brothers, and then of course down-and-dirty bluegrass much like Old Crow Medicine Show or Trampled By Turtles. With a new album dropping in 2012, LAHF is bound to hit it big.
8. Josh Eagle & The Harvest City – A Good One is Hard to Find
For lovers of alternative country and Americana, may I present to you Josh Eagle. A Good One is Hard to Find is JEHC's second album and is somehow even greater than their first. With guitar twang and drums, Josh Eagle presents track after track of emotion and growth. Songs like "Radio" and "Feathers in My Name" shine as some of the best tracks on the album, with every song being rooted in passion and exhibiting intelligently symbolic lyricism. Don't be alarmed at my naming this album as "country" rather than "folk"; this is no album about tractors or farms. A Good One is Hard to Find is a great album for folk lovers who tend towards roots music.
9. Carolina Chocolate Drops – Carolina Chocolate Drops/Luminescent Orchestrii EP
Speaking of roots, the Carolina Chocolate Drops are some of the most passionate artists in traditional folk (and one of the only modern African-American string bands) today. 2010's Genuine Negro Jig stood out with awesome tracks like "Cornbread and Butterbeans" and incredible covers of "Hit Em Up Style" and "Why Don't You Do Right?," so much so that this album won the Grammy last year for Best Traditional Folk Album. This year, they teamed up with Luminescent Orchestrii to produce an EP of four perfectly collaborated tracks. Off this, "Knockin" is easily my favorite, making me ever-excited for what the Chocolate Drops have in store for the future.
10. Canon Blue – Rumspringa
For those of you who are unaware, rumspringa is the traditional rite in Amish societies for teenagers to essentially get all the crazy partying out of their system before they choose to buckle down for the rest of their lives. Aptly titled, Canon Blue's Rumspringa is a fascinating folk party. They have managed to increasingly stretch the boundaries, combining strings, horns, and synthesizers to create brilliantly folksy orchestral pop. With tracks like "Chicago" and "Honeysuckle (Milwaukee)," folk-infused pop has never been so fun.