2011: the year chillwave became a real thing. The debate over whether chillwave is a real genre has been pretty heated since Hipster Runoff first (supposedly) coined the term. I think it's safe to assume however that the genre has finally gained some legitimacy, with its pioneers proving they were more than buzz-bands and releasing sophomore records, while still embracing the term. So now that you are witnessing the birth of a new genre, now would be the perfect time to get familiar with the artists that make it up. So don't be left in the dark, chill out, and check out these ten chillwave releases that could be seen as classics in the future.
Panda Bear – Person Pitch
First off, you should know two things about this album. One, many people hold this particular record to be the beginning of chillwave. Two, the debate over this album's chillwave legitimacy is still going. Although the decision is not clear yet, this record really does appear to be the precursor to the whole scene. Person Pitch contains the elements that make chillwave lovable, such as the chopped up synths and the chilled yet urgent vocals. This particular album may be a bit hard to get into at first (two of the album's tracks clock in at almost 13 minutes), but it is a good starting point for the genre, as well as one hell of a record.
Person Pitch is now available on Paw Tracks.
Memory Tapes – Seek Magic
Memory Tapes' Seek Magic was the beginning of a new genre, whether the New Jersey artist knew it or not. It's not like this was the first record to mix fuzzy lo-fi with synthpop, but this was one of the first to be branded chillwave. There's a reason for this; chillwave isn't so much a genre as it is a feeling, and this was the first album to truly convey it. Like a morning after, Seek Magic is the feeling of recalling something you had long forgotten. This feeling created by Memory Tapes has been imitated countless times, and has been recaptured by few.
Seek Magic is now available on Something Under Construction.
Washed Out – Life of Leisure
If you're looking to start with a light entry into the genre, then Life of Leisure is pretty much the perfect starting point. Ernest Greene's second release as Washed Out proved to be the one that put him on the map. Clocking in at less than 20 minutes, and containing tracks that are all short and to the point, Life of Leisure is perfect for those who want to test the waters of the genre. Chopped up and chilled out, this particular EP represents the genre pretty simply and pretty well.
Life of Leisure is now available on Kemado Records.
Neon Indian – Psychic Chasms
The first chillwave album to truly be accepted by fans and critics alike that actually fell under the genre's guidelines, Psychic Chasms was a huge step towards the legitimization of the genre. The album has everything that makes chillwave, chillwave. However it has something else, something that made this more than just a buzz project. Neon Indian has charisma and ambition, and at no point does Psychic Chasms not sound like a full-fledged project. Alan Palomo sounds thoroughly confident in himself throughout the whole album as he comes off as more than just a stoner, but rather a real person with real feelings.
Psychic Chasms is now available on Static Tongues.
Golden Ages – Sitting Softly In the Sea
Out of this list of records, Sitting Softly in the Sea is definitely the most "out there." Using all sorts of instrumentation to create a relaxed atmosphere, Golden Ages can even come off as the Flying Lotus of chillwave. Don't be fooled though; the chilled out sentiment is still there. Sitting Softly in the Sea mixes loud climaxes with calmer samples (the chimes in "Black Swan"). Overall it may not be as accessible as other chillwave records, but it is still worth giving a shot.
Toro y Moi – Causers of This
There was a period of time when Chaz Bundick (a.k.a. Toro y Moi) sounded like a simple dude making music out of his bedroom. Causers of This was given to us from this period. More sample-driven than his later work, and closer to Panda Bear's Person Pitch than anything from the '80s. This album was the birth of one of the stars of the genre. While much of the album was composed of bleak, melancholic tracks, Toro y Moi's future affinity with the '80s is somewhat noticeable as well. Tracks like "Imprint After" may be more reminiscent of '80s funk than synthpop, but it was an influence nonetheless.
Causers of This is now available on Carpark Records.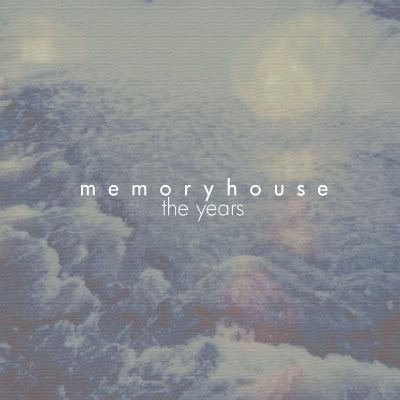 Memoryhouse – The Years
This particular release differs greatly from others in the genre. Unlike their more energetic counterparts, Memoryhouse is more contained, mellower, and more serene. The higher quality of production as well the gentleness of Denise Nouvion's voice make this EP very easy on the ears. It doesn't hurt either that the EP clocks in at barely over 12 minutes, making it easier to digest, as well as preventing it from becoming redundant.
The Years is now available on Arcade Sound.
Teen Daze – Four More Years
Teen Daze perfectly represents the instrumental side of chillwave. Instead of simply coming off as '80s synthpop, they mix the '80s with modern IDM (Intelligent Dance Music) to create a sound of mellow instrumental pop songs. Releases like these are hard to describe and can only be interpreted through listening, but let it be known that this is an EP perfect for those lonely fall days. Teen Daze stands far away from projects like Neon Indian and Toro Y Moi, but they follow a similar aesthetic, making Four More Years an essential release in the genre.
Four More Years is now available on Arcade Sound.
Brothertiger – Vision Tunnels
Brothertiger seems to be the complete package when it comes to chillwave. At times John Jagos (the man behind the moniker) will sound like Neon Indian. Don't be fooled however; this isn't some cheap rip-off. When he's not inspired by other artists in his niche of music, he is putting his own unique twist on the genre. Mixing the IDM-influenced stylings of Teen Daze and adding his own charisma by adding vocals to it all.  Vision Tunnels is a short and comprehensive entry into the genre, which blends two styles to come out with something refreshing.
Gold Panda – Lucky Shiner
If you enjoy the IDM influences of Teen Daze, or are simply a fan of IDM, then Gold Panda is for you. Leaning more to the electronic side than chillwave, Lucky Shiner is a wonderful addition to any music fan's collection. Filled with moments of ambience and bounciness at the same time, Gold Panda may come off as somewhat eclectic, but it all works in his favor. Since this record, he has strayed further from chillwave, but the influences are clear here.
Lucky Shiner is now available on Ghostly International.