Dreampop is a genre that is particularly close to me. Some of my favorite records of all time fall under the category. As do some of my favorites from this year. The ethereal feeling, androgynous vocals and dreamy landscapes provide a genre that revolves around the pictures that the music creates. Considering the genre first surfaced in the late 80s there is quite a lot of material to go through. So I'll help you out by giving you the dreampop cheat sheet.
The Jesus and Mary Chain – Psychocandy
Onstage fights that made the Gallagher's look like pansies. Guitars incoherently crunching. Vocals that sound bored. Psychocandy is credited with unknowingly creating a movement. This record isn't just one of dreampop's finest moments but also one of the 80's most recognized works. The tracks may sound harsh at first, but further inspection shows a wonderful word of beautiful love songs. The band has since then released several great records, although none as recognized as its debut.
Psychocandy is available on Blanco y Negro.
Galaxie 500 – On Fire
Coming out only a year after the release of their debut, the Massachussets band released On Fire to an unsuspecting public. The record gained much popularity and critical acclaim in the UK, but wasn't too appreciated in the US. The band's slow ballad-like tracks were later imitated by many bands, and were seen as the first real instance of a mellow and dreamy band. On Fire is also known for its sad nature, as it's composed of tracks retelling tales of heartbreak. This particular record eventually gained the popularity it deserved in the years following the band's break-up in 1991.
On Fire is available on Rough Trade Records.
My Bloody Valentine – Loveless
Arguably the most important record on the list, Loveless is one of modern music's most critically acclaimed records. The legend surrounding its recording process (guitarist Kevin Shields' studio demands nearly bankrupted their record label) has been told several times, as has the legend of their live show. The myth around the record falls flat in comparison to the actual music. Forty-eight minutes of intense distorted guitars, soothing arrangements, pounding drums and androgynous vocals whose message is mostly undecipherable. My Bloody Valentine's magnum opus has gone down as one of those classic '90s records that portray a band at its most talented and most creative.
Loveless is available on Creation Records.
Cocteau Twins – Heaven or Las Vegas
Let's get this clear, Cocteau Twins sounds like the '90s. It's fitting considering this record was released right at the turn of the decade. The Scottish band had already had a lot of time to perfect its formula.  Heaven or Las Vegas was already the band's sixth record and the band had already been together for more than ten years. In this record they sound stronger than ever, well… calmer than ever is more appropriate. Soothing music was always the band's forte but in this record it works at its best.
Heaven or Las Vegas is available on 4AD Records.
Slowdive – Souvlaki
Chances are that if Brian Eno produced your album you'll have great synths in it. Luckily, this is the case for Slowdive's 1993 sophomore record Souvlaki. Before this record the band had experienced a lot of backlash for its sound and popularity. The insults the band members received caused them to become very self-conscious about their music. In the end, it all worked out for them, as this album perfects their dream-like sound. Vocalists Rachel Goswell and Neil Halstead give the ideal genre performance, switching back and forth to evoke a lover's feeling. The record became not only the pinnacle of the band's career, but also one of the highest moments of the genre.
Souvlaki is available on Creation Records
M83 – Dead Cities, Red Seas, & Lost Ghosts
The first big musical triumph for Frenchman Anthony Gonzalez. Before releasing this record, M83 had put out a self-titled debut that went mostly unnoticed. With the release of Dead Cities, Red Seas, & Lost Ghosts however, the French band would be on the tip of every hipster's tongue. The magical twinkling keyboards that sounded like some sort of descent into a dreamscape were finally perfected. With his second record, Gonzalez had been able to create his own brand of dreampop. Since the release of this album, M83 has managed to continue on an upward slope (in particular with 2008's Saturdays = Youth, and this year's excellent Hurry Up, We're Dreaming). Yet to this day many fans believe that this record has not been topped.
Dead Cities, Red Seas, & Lost Ghosts is available on Mute Records.
Asobi Seksu – Citrus
Take a little bit of My Bloody Valentine, Violent Femmes and Utada Hikaru and the result is Asobi Seksu. This New York duo never quite gained the recognition they deserved, but their second album Citrus has gained a pretty decent fanbase. The record has the unique quality of being sung in both Japanese and English. That may be its biggest strength, but it's also the band's strongest weakness. Those looking for something different in the vocal department should be keen to check this out. If you're only looking for songs sung in your native language, then there's still a couple of tracks for you, but it's time you let globalization take its toll.
Citrus is available on Friendly Fire Recordings.
Deerhunter – Microcastle/Weird Era Cont.
Deerhunter's third release was the record that would tell whether the band was just another hype band or an indie rock staple. In the end it proved to be what many consider to be the band's best record to date. The album consists of two discs, the straight-forward pop-rock Micorcastle and the dreamier Weird Era Cont. (which was originally intended to be a surprise for those purchasing the record on release date). Microcastle is packed with the band's essential tunes, such as "Little Kids," and the fan favorite "Nothing Ever Happened" (whose live performance has never been the same night to night). On the other side, Weird Era Cont. is a treat for fans of the band and the genre and is filled with hidden gems, in particular the distant-sounding opener "Backspace Century" and the spoken word "Vox Humana." Deerhunter have since become a staple in modern alternative music, and you can thank Microcastle/Weird Era Cont. for that.
Microcastle/Weird Era Cont. is available on Kranky Records.
The Pains of Being Pure at Heart – The Pains of Being Pure at Heart
Fun, noisy, and heartbroken New York's The Pains of Being Pure At Heart are one indie rock's most interesting new bands. Its self-titled debut put the band's jangly guitars and bouncy keyboards on the map. What's most likeable about the band however is the dual vocals of guitarist Kip Berman and keyboardist Peggy Wang. The Pains of Being Pure at Heart make it the band's mission to have its music be the soundtrack of your life. The actual music isn't somber enough to depress you and the lyrics are relatable enough to make you feel understood.
The Pains of Being Pure at Heart is available on Slumberland Records.
Beach House – Teen Dream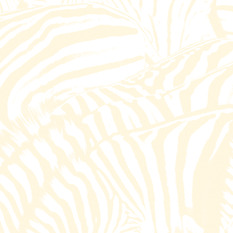 One of 2010's breakout artists, Baltimore duo Beach House wowed critics with its first record for Sup Pop, Teen Dream. Its cleaned up sound didn't prevent the band from being labeled dreampop.  After all, its slow and dreamy tracks fit the genre's criteria perfectly. Unlike other dreampop albums, Beach House's Victoria Legrand is perfectly audible. This is just fine considering the fascinating abstract lyricsm of tracks like "Zebra." The record overall evokes the feeling of the band's name, but in a much winter-like kind of way.
Teen Dream is available on Sup Pop Records.