10. Bob Dylan – Tempest
9. Kishi Bashi – 151a
8. Black Moth Super Rainbow – Cobra Juicy
7. Menomena – Moms
6.Cloud Nothings – Attack on Memory
5. Bruce Springsteen – Wrecking Ball 
The Boss always comes back when America needs him. On the heels of the Occupy movement and with an important presidential election steadily approaching, Springsteen returns with a full force album in which he challenges America to stand up and stick together ("We Take Care of Our Own"), reprimands the tragic end of local state ("Death to My Hometown") and exposes the suffering from the struggling economy ("This Depression"). Not only that – the music is varying in style but complete with passion. He shows his Irish pride on "Shackled and Dawn" and recalls the anthem rock of Born in the U.S.A. with "Wrecking Ball" and shows some R&B elements on "Rocky Ground." This is The Boss in another full-out passion mode. Wrecking Ball may not be his most poetic album but it is timely for 2012 and meaningful for the state of the country.
4. The Flaming Lips – The Flaming Lips and Heady Fwends 
The Flaming Lips are always doing something outlandish and ridiculous. Through 2011 and 2012 they collaborated with everyone they possibly could, the end result being The Flaming Lips and Heady Fwends. While this idea sounds skeptical, its end result is something special. Despite every song featuring a different musician – ranging from Ke$ha to Bon Iver to Yoko Ono to Nick Cave – the album is tightly cohesive. There are central themes that run through the entire album, which makes me believe they had a vision – even if it was a druggy haze of a vision – of what the end result might be. The Flaming Lips and Heady Fwends is a musical experience equivalent to taking acid and tripping balls while watching the end of the world occur in front of your eyes. It is demanding. It is scary. It is strange. But it is also unique and undoubtedly powerful.
3. Animal Collective – Centipede Hz 
Animal Collective had a task ahead of themselves for a follow-up to Merriweather Post Pavilion, their universally acclaimed album. Instead of trying to recreate something they went in a completely different direction. If Merriweather is the peaceful side, Centipede Hz is the opposite, the manic and insane side of the same band. This album is dense, complicated, loud and rich with chaos. It is a ride into the heart of disgruntled passion. You don't need to be happy about everything; you only need to be enthused. Animal Collective have returned to their state of weird but are still a full force, life-affirming band.
2. Of Montreal – Paralytic Stalks 
On Paralytic Stalks Kevin Barnes, the frontman of Of Montreal, returned from the Georgie Fruit persona he took on for the writing of his last two albums, but he returned with a depression. Paralytic Stalks is of Montreal's most difficult album. Every song has layers upon layers of psychedelic complexity and confusing rhythms. At times it morphs like an "Echos" era Pink Floyd while other times it squats like a drugged out David Bowie cutting in with the prog-force of The Mars Volta. Still, after multiple listens, it is undeniable that this is a brilliant and beautiful piece of work. This is Barnes, a man of many musical talents, putting his depression and his troubled marriage into a vat of extremist pop magic.
1. Amanda Palmer & the Grand Theft Orchestra – Theatre Is Evil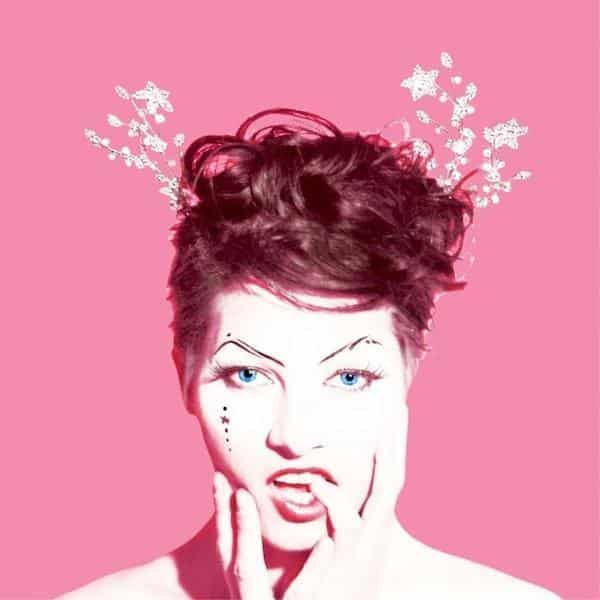 Controversy and Kickstarter aside, Amanda Palmer put everything she had into this album. It is a spectacle of theatrical porportions, expressing every range of emotion through individual powerful pop songs. Musically Palmer writes her songs with tools of a nostalgic past combined with a unique-AFP marvel. Every song is special. Every song is a short act of a play, a devastating opera delivering the uniqueness of human emotion. And this album keeps getting better. Every listen brings a hidden sound, a newfound lyric or a moment of clarity realizing the landscape of truth told through song. It is a beautiful blend of dark theatrics and deliberate pop.
Best Live Show: Sigur Rós @ Edgefield, Portland OR – Simply breathtaking
Biggest Surprise: Marilyn Manson and Coheed and Cambria
Biggest Disappointment: Wiz Khalifa – After putting Rolling Papers in my top 10 of 2011 I expected some sort of worthwhile followup but Taylor Allderdice, Cabin Fever 2 and O.N.I.F.C. were not very good.
Most anticipated for 2013: Atoms For Peace, Local Natives, Toro y Moi